Faculty of Science and Technology

of Thammasat University
          The Science and Technology Faculty was established on 1986 as the ninth faculty of Thammasat University, and it was the first faculty established at Rangsit Center, with the university's policy promoting and supporting education in science and technology. At the time, it became the country's 18th faculty of science.
          At first, the faculty used a dome building (currently known as the dome administration building) as its place of operations, whether in education management or work management or as a teachers' lounge. Teaching began in five subjects, namely mathematics, statistics, computer science, environmental science and health science. Later on, the faculty expanded teaching subjects successively, while the university formed new faculties such as on engineering and health science. The faculty was responsible for all basic science subjects for all faculties at the Rangsit Center.
          Presently, the faculty offers as total of 10 subjects with teachings covering the bachelor, master and doctorate levels across a total of 43 programs. Among these, 22 are bachelor-level courses, while 13 are master-level, and 8 are doctorate-level courses. In addition, there are 3 international courses, 4 new-strain courses, and there were a total of 4000 students enrolled in the 2019 academic year, of which 3644 students were bachelor-level students, 274 were master-level students, and 82 were doctorate-level students. So far, over 30 classes of graduates have been produced.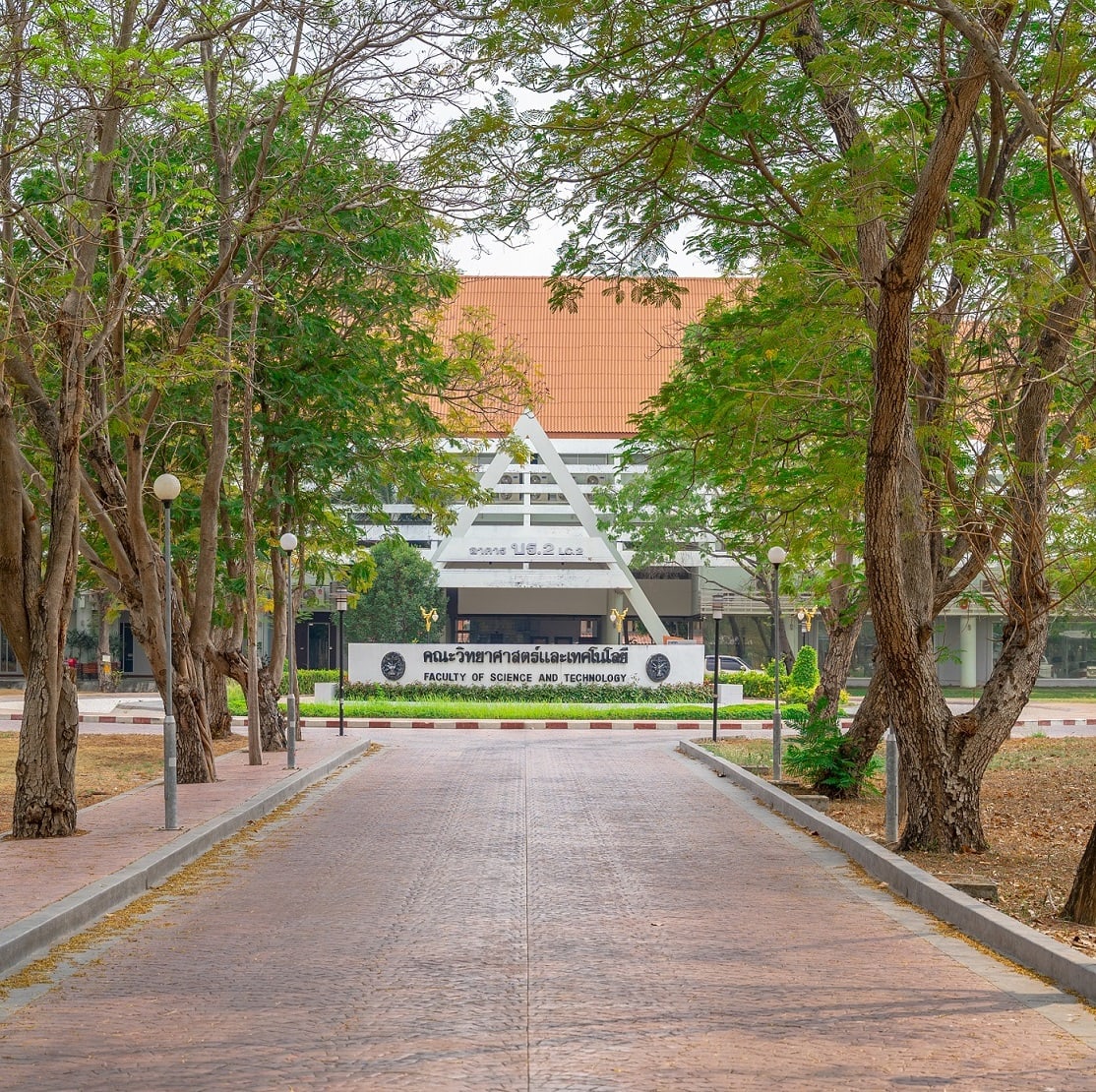 Foundation Construction
The Faculty of Science and Technology was established on 31 March 1986. The early period consisted of its foundation and building up with the opening of over 10 subjects accompanied by physical development such as the construction of learning buildings and laboratories and the procurement of high-level scientific instruments for use in teaching and research, including personnel development.
Expansion to the Graduate School Level
The faculty provides education to develop people in the fields of science and technology in order to continuously support the nation's industrial progress. During this second period, seven additional courses became available on the bachelor and master levels in ten subjects, namely mathematics and statistics, computer science, environmental science, physics, chemistry, biotechnology, food science and technology, agriculture technology, rural technology and health science.
Development into a Research University
From its 21st to its 30th year, the faculty made changes to adapt to situations influenced by external forces on research, teaching and administration and established a research fund to vigorously promote research and established research groups to meet national demands. In addition, the faculty pushed for the registration of patents and petty patents and the establishment of business networks to expand research innovations along with the opening of many international courses in order to enhance the faculty's international status.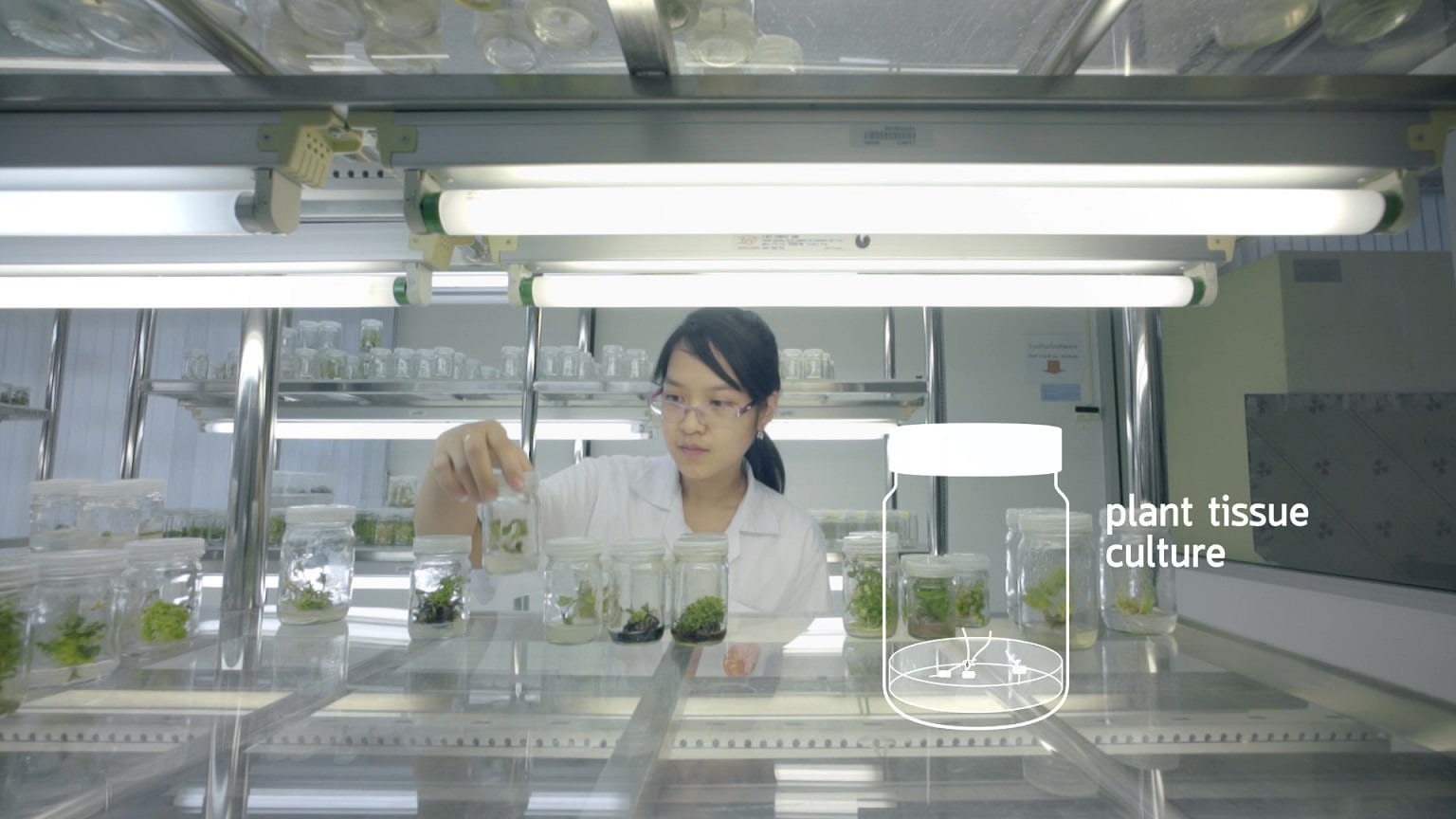 Production of New Leaders for Thai Society
In 2016, the faculty expanded academic services and scientific laboratories to include the Lampang Center in full-form. Its emphasis is on developing a new generation of capable youths equipped with analytical thinking and leadership skills as well as interpersonal skills and understanding about the diverse identities of individuals and different points of views and cultures. This is because our society is constantly changing, and national and cultural boundaries are growing ever thinner. Its purpose is to promote society in various ways such as applying knowledge and abilities in daily living and creating benefits for society as a whole.